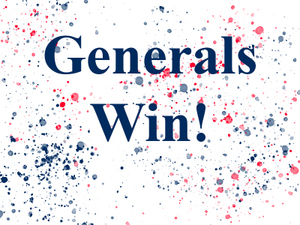 Victoria, TX – The Victoria Generals took on the Brazos Valley Bombers for game one of a two game series tonight. Victoria won by three runs, in a game with a series of runs by both teams. The winning pitcher for the was Chris Fearon of the University of Texas.
Kyle Backhus started the night off for the Generals on the mound. Backhus struck out four batters, and gave up one earned run. There were three unearned runs scored during his outing. Fearon came in the game to relieve Backhus, and also struck out four batters. Fearon walked just two of the Bombers hitters, and pitched for two full innings. Other pitchers for the Generals were Hagan Hartman and Garrett Alexander who combined for three strikeouts in the final three innings of the game. Alexander got the save for Victoria, and pitched the final two innings.
The team had 12 hits on the night while scoring their eight runs. Thomas Jeffries did not have a hit, but had two RBIs on sacrifice flies. Michael Williams went two for four with an RBI, and he also came around to score twice. Marshall Skinner was 2 for 3 on the night with two RBIs and a run scored. Local Victoria player, Trent Brown, scored two times tonight while going 2 for 4 at the plate.
The Generals and Bombers are back in action tomorrow night at 7:05 PM. The gates open at 6:00 PM, and happy hour will run until first pitch. The game will be "First Responders Night" at Riverside Stadium, and all first responders and their families will be admitted free into the game.