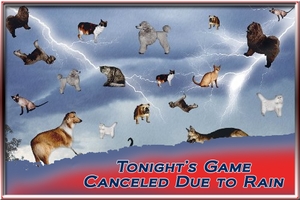 Thursday night's scheduled game between the Victoria Generals and McKinney Marshals has been canceled due to rain. The game will not be rescheduled or made up since the two teams do not meet again in Victoria the rest of the first-half of the season.
All fans that had tickets to Thursday night's game can redeem their ticket at any Generals home game the rest of the 2012 season.
The Generals will reschedule VC Appreciation Night and Little League Night for a date later in the season.
The Generals are off on Friday before hitting the road on Saturday for a four-game roadtrip starting in Brazos Valley. The Generals return hom on Wednesday, June 13th for a home game against the East Texas Pump Jacks at 7:05pm at Riverside Stadium in Victoria.
Article from Victoria Advocate:
http://www.advosports.com/news/2012/jun/07/generals_060812_178847/
Videos from Crossroads Today:
http://crossroadstoday.com/Generals-Rained-Out-At-Riverside/13375348
http://crossroadstoday.com/Hallettsville-Baseball-Coach-Returns-To-Generals/13375632